Country singer/songwriter
Eric Church
was the recent guest for an installment of The Recording Academy's 5 Questions With… series. Held at The Academy's headquarters in Santa Monica, Calif., Church discussed topics such as songwriting, the significance of Recording Academy membership, music education, advice for young musicians, and his latest album, Chief, and the album's No. 1 debut on the Billboard 200.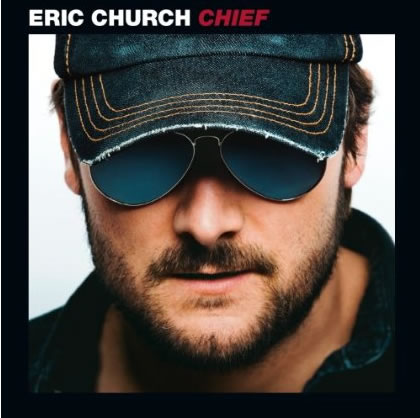 "It was insane," said Church on Chief's debut atop the Billboard 200. Hailing from Granite Falls, N.C., Church began writing songs and taught himself how to play guitar at age 13. Church eventually met producer Jay Joyce and the two started recording demos, landing Church a record deal with Capitol Records Nashville. Church's debut album, 2006's Sinners Like Me, cracked the Top 30 on the Billboard 200 and peaked at No. 7 on Billboard's Country Albums chart. Church is currently on tour throughout the United States.
While the song is his latest release from the album, Ford still battles with the daily struggle of trying to get his rap-style music heard on country radio.
Ford is not the only country star who has battled with fitting in the mold of country music. It's more about the songs and the fans, anyway. I've got lots of people who I'd love to work with, but the song tells me that.